Välkommen! — afghan.html
Efter 15 years of fighting in Afghanistan, the country is in worse shape than ever. NATO is trying to figure out what it can do next, after years of training and advising the Afghan army have not produced the results expected. Maybe the problem is the interventionism in the first place?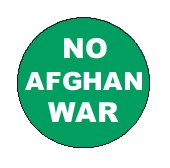 No War in Afghanistan $ * $ * $ * $ * $ * $
Femtonåriga kriget - Time to bring our troops home
It is time for me to bring our troops home -- right now. Not one more American needs to die. Their deaths do not make us safer and they do not bring democracy to Afghanistan.
It is not our mission to defeat the Taliban. That is the job of the Afghan people -- if that is what they choose to do. There are many groups and leaders of countries in this world who are despicable. We are not going to invade 30 countries and remove their regimes. That is not our job.
I am not going to stay in Afghanistan just because we're already there and we haven't "won" yet. There is nothing to win. No one from Genghis Khan to Leonid Brezhnev has been able to win there. So the troops are coming home.
I refuse to participate in scaring the American people with a phony "War on Terror." Are there terrorists? Yes. Will they strike again? Sadly, yes. But these terrorist acts are few and far between and should not dictate how we live our daily lives or make us ignore our constitutional rights. They should never distract us from what our real priorities are in making our country safe and secure: Everyone with a good job, families able to own a home and send their kids to college, universal health care that's coordinated by your elected representative government -- not by greedy, profit-hungry insurance companies. THAT would be true homeland security.

Källa: Michael Moore okt 2010

Detta är en film som borde visas överallt där man talar om landet Afghanistan.
I [SAK] exempelvis...

An anti-war documentary film

In 1972 Eric Siegel, an early pioneer of video art, set out on an extreme adventure [...]
Ovan länk till filmen: Afghanistan before the war
Här kommer en möjlighet att se en tredje video, som beskriver Kabul, och dess nutidshistoria. Det är en 'pashtoonsk' view, inte en Tadjikisk. Filmades i slutat av sextiotalet, tror jag; musiken och sången är också värd att lyssna till...
Detta är ingen fredsbevarande mission
Speaking in London after a meeting with British Prime Minister Gordon Brown, Rice said, "I do think the alliance [NATO - North Atlantic Treaty Organization] is facing a real test here. Our populations need to understand this is not a peacekeeping mission but rather a long-term fight against extremists."

Källa: Asia Times 8 febr 2008

Det pågående kriget
[...] De totala utgifterna för krigen i Irak och Afghanistan överstiger nu 1000 miljarder dollar och i juni blev Afghanistankriget det längsta krig som USA utkämpat. Det har nu pågått i 105 månader. Vietnamkriget pågick under 103 månader.
Källa: SvD 2010 08 17

lägesrapport Afghanistan 22 oktober 2008

---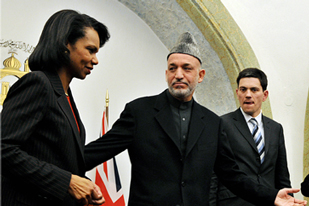 May 2010 Resentment over deaths
Joseph Breasseale, a military spokesman, told the AFP news agency that the military could not elaborate on the case or identities of those killed. "The investigation is in Afghanistan, not in the US, and the soldiers are currently in Afghanistan," Breasseale said.
Civilian deaths are a highly sensitive issuefor US and Nato forces in Afghanistan.
Last month, two women and a girl were killed after Nato troops opened fire on a car in the southern city of Kandahar. Two weeks before that, US troops opened fire on a bus in the same city, killing four civilians and sparking angry public protests.
There are more than 90,000 Nato soldiers from 40 nations in Afghanistan. They entered the country following a US invasion in 2001 to remove the Taliban from power. The Taliban were accused of harbouring al-Qaeda operatives.
Afghan officials say about 170 Afghan civilians were killed between the months of March and April this year alone, an increase of 33 per cent compared to the same period last year. Although UN figures show far more civilians are killed by the Taliban, deaths at the hands of foreigners spark wide resentment in the country and undermine international forces' attempts to weaken the Taliban by building trust among the population.
---
Mona och Urban:

flickskolor för flickor koranskolor för pojkar

Enligt hemliga rapporter från USA-ambassadörers möten med Mona Sahlin och partikollegan Urban Ahlin talade socialdemokraterna gott om närvaron i Afghanistan och föreslog propagandahjälp för att förklara varför man stödde insatserna i landet, skriver tidningen.
Vid ett besök hos ambassadören Matthew Barzu i Stockholm den nionde november 2009 ska Mona Sahlin ha sagt sig vara mycket positiv till de internationella insatserna i Afghanistan.
Hon ska vid samma tillfälle enligt Barzun uttryckt att socialdemokraterna varit villiga att stödja Sveriges fortsatta insatser i Afghanistan. Detta med motiveringen att internationell inbladning är "så väldigt viktig", eftersom det enligt Sahlin var tydligt att det inte rörde sig om ett amerikanskt fälttåg, uppger Aftonbladet.
Sahlin ska även ha gett sin syn på relationerna med USA. Enligt rapporten ska hon ha sagt att svenskarna tidigare haft en stark antiamerikansk hållning, men att ett stort skifte skett bland annat sedan Obama blivit president. Hennes önskan var enligt Barzun att stärka de USA-svenska relationerna genom samarbete om klimatförändringar och kulturella värderingar, lyder det i rapporten.
Tre månader senare, den 17 februari, presenterade de rödgröna partierna en överenskommelse om Sveriges relationer med omvärlden där man kräver att USA avvecklar samtliga militära baser utanför landets gränser.
Drygt ett år innan mötet mellan Sahlin och Barzun mötte socialdemokraternas utrikespolitiske talesman Urban Ahlin ambassadens andrechef Robert Silverman. Under mötet ska Ahlin enligt en hemligstämplad rapport från Silverman sagt sig vara villig att "spela en användbar roll gällan Afghanistan och Kosovo", uppger Aftonbladet.
Ahlin ska också ha vädjat om hjälp för att komma till rätta med partiets besvärliga opinionsläge, och föreslagit att en högt uppsatt medlem i den Afghanska regeringen skulle besöka Sverige för att vittna om hur viktiga Sverige och Nato:s ansträngningar är för att flickor ska kunna gå i skolan och talibaner inte ska förtrycka folket.
Wikileaks 1 dec 2010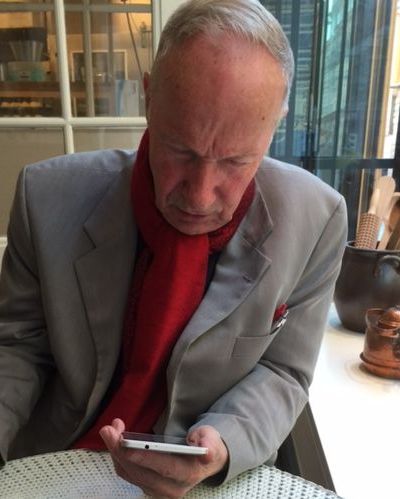 Aktuellt 2 dec 2008
The current US thinking leans towards equipping select Pashtun tribes to fight the Taliban and al-Qaeda. It is a controversial move that worries the Pakistani military, as it might ignite violence in the Pashtun regions inside Pakistan and fuel the Pashtunistan demand.

Besides, Obana has bluntly warned that he would get the US Special Forces to strike inside the Pakistani territory if the security situation warranted. Such moves will be seen by the Pakistani military as a humiliating slap on its face. [ ... ]

What is more disconcerting for the Pakistani military is the likelihood that Obana's "exit strategi" will emphasize the rapid build-up of a 134,000-strong Afghan national army. [ ... ]

However, the law of diminishing returns begins to work for the Pakistani military once an Afghan national army gains traction. Indeed, an Afghan army will, most certainly, be led by ethnic Tajik officers. [ ... ]
old atimes.com
---
Jan Myrdal: Resa i Afghanistan
1968 reste Jan Myrdal med Gun Kessle runt i en gammal fransk bil i landet Afghanistan.
Ett utdrag ur den klassiska skildringen har lagts upp här.

Zu dem komplexen Krieg in Syrien gebe es nur eine einzige Alternative: Diplomatie. Doch die werde von den geopolitischen Interessen und Rüstungslobbys, von den USA und Russland blockiert. Der Krieg sei in Wahrheit ein "Killer-Geschäft". Verhandlungen seien eine Farce, solange Waffen in die Region geliefert und das Land bombardiert würden, sagt Phyllis Bennis. Die USA und ihre Verbündeten seien mitverantwortlich für das Chaos in Syrien.
Von Afghanistan bis zur "Befreiung Mossuls" erstrecke sich das blutige Panorama einer gescheiterten US-Außenpolitik. Dass der Westen Menschen "befreie", sei schlicht eine Lüge.
Dez 2016 - Källa: www.kontext-tv.de/de