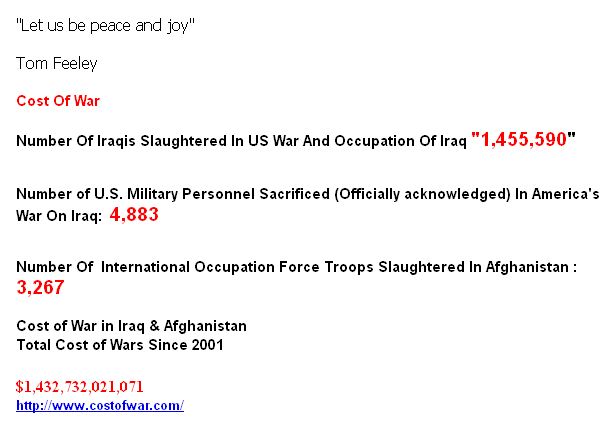 Hur man kan försvara sig:
Om användning av s.k. konventionella vapen skrev den gamle Plinius:
"I Samosata vid stranden av Eufrat finns ett träsk som frambringar en brännbar gyttja kallad petroleum. Så snart detta kommer i beröring med en fast kropp fastnar det vid denna, och när folk berör det häftar det vid dem när de försöker frigöra sig från det. På så sätt försvarades stadsmurarna då de angreps av Lucullus (i Mitradates krig år 74 f. Kr.).
Trupperna blev brända av sina egna vapen. Vatten får det endast att brinna ännu kraftigare; försök ha visat att elden kan kvävas endast med jord."

"Nafta är av liknande art — detta är namnet på ett ämne som rinner ut som flytande beck i trakten av Babylon och den del av Partien som är belägen i närheten av Astacus. Nafta är nära besläktat med eld, som omedelbart dras till den när den förnimmer naftan. Det var med dess tillhjälp Medea enligt sägnen brände sin medtävlarinna, vars krans tog eld sedan hon nått fram till altaret för att offra."

 (II: 108 i Historia Naturalis)


Springnota?
Nu är massförstörelsen i gång i tvåflodslandet, f.d. Mesopotamien, världskulturens vagga.
En fråga jag ställer mig i dag är: Vilka betalar notan?
Det ligger nära till hands att tro att oljan i området ska användas som pant för återuppbyggnadskostnaderna.
Den som lever får se...
Den som kontrollerar oljekranen kan bestämma priset själv. T.ex. lågt pris åt de egna väljarna, SUV-åkarna, ett betydligt högre för europeer och japaner. Men först måste man ta kontroll över Irans och Libyens olja också samt Kasakernas, Yemeniternas och Uzbekernas oljefält.... Det kan behöva hotas och bombas än en tid framöver! Jemeniter, Somalier, Syrier och andra araber: akten Er! Ni vet vem som gärna bombar utan förvarning!

Blackwater har verkat i bakgrunden av Irakkriget men har nu brutalt hamnat i strålkastarljuset sedan 17 försvarslösa irakier den 16 september sköts till döds när skottlossning utbröt vid ett torg i centrala Bagdad.

DN 14 nov 2007




British influence
During the First World War, Turkey became a German ally and its empire collapsed when British forces invaded Mesopotamia in 1917 and occupied Baghdad.
At the Paris Peace Conference in 1919, the group of the of the victorious nations in World War I (the allies) made Iraq, which constituted the former Ottoman states (Wilayat) of Mosul, Baghdad, and Al Basrah) under the British mandate. According to the mandate system system, a territory that had formerly been held by either Germany or the Ottoman Empire was placed nominally under the supervision of the League of Nations with the administration of the mandate given to one of the First World War victorious allied counties, including Britain and France, until the territory is able to govern itself. Iraq was classified as Class A mandates; such types of mandates were expected to achieve independence in a few years.

The creation of the British Mandate in Iraq was officially confirmed at the Allied governments' conference in
San Remo, Italy, in April 1920.
When the Iraqi Arabs learned of this decision in July 1920, they began an armed uprising against the British, whose senior administrator in Iraq drafted a plan for a provisional government of the new state of Iraq. According to the plan in question, Iraq was to be a kingdom with a government directed by a council of Arab ministers under the supervision of a British high commissioner. An invitation to rule the news state of Iraq was offered in August 1921 to Faisal, was elected King of Iraq by a plebiscite in August 1921 winning 96% of the votes.

Full independence of Iraq was not achieved until 1932, when the British Mandate was officially terminated. Iraq joined the League of Nations in the October of that year, and was officially recognized as an independent sovereign state. On Faisal's death in 1933, he was succeeded by his son, King Ghazi I.
Upp | Ned | läget i Irak försommaren 2004

Guardian, dec 2004
The US state department has launched a $10m "Iraqi women's democracy initiative" to train Iraqi women in the skills and practices of democratic life ahead of the forthcoming elections. Paula Dobriansky, US undersecretary of state for global affairs, declared:"We will give Iraqi women the tools, information and experience they need to run for office and lobby for fair treatment." The fact that the money will go mainly to organisations embedded with the US administration, such as the Independent Women's Forum (IWF) founded by Dick Cheney's wife Lynn, was, of course, not mentioned.
Of all the blunders by the US administration in Iraq, the greatest is its failure to understand Iraqi people, women in particular. The main misconception is to perceive Iraqi women as silent, powerless victims in a male-controlled society in urgent need of "liberation". This image fits conveniently into the big picture of the Iraqi people being passive victims who would welcome the occupation of their country.
The reality is different. Iraqi women were actively involved in public life even under the Ottoman empire. In 1899 the first schools for girls were established, the first women's organisation in 1924. By 1937 there were four women's magazinespublished in Baghdad.
Women were involved in the 1920 revolution against British occupation, including in fighting. In the 50s, political parties established women's organisations. All reflected the same principle: fighting alongside men, women were also liberating themselves. That was proven in the aftermath of the 1958 revolution ending the British-imposed monarchy when women's organisations achieved within two years what over 30 years of British occupation failed to: legal equality.
This process led Unicef to report in 1993: "Rarely do women in the Arab world enjoy as much power as they do in Iraq ... men and women must receive equal pay for equal work. A wife's income is recognised as independent from her husband's. In 1974, education was made free at all levels, and in 1979 it was made compulsory for girls and boys until the age of 12." By the early 90s, Iraq had one of the highest literacy rates in the Arab world. There were more professional women in positions of power than in almost any other Middle Eastern nation
Detta gillade förstås inte Carl Bildt...
- free education for workers children
har de rika alltid motarbetat...
- skulle försvåra få fram billiga arbetskraften...
The tragedy was that women were living under Saddam's oppressive regime. True, women occupied high political positions, but they did nothing to protest at the injustice inflicted on their sisters who opposed the regime.
The same is happening now in "the new democratic Iraq". After "liberation", Bush and Blair trumpeted women's advancement as a centrepiece of their vision for Iraq. In the White House, hand-picked Iraqi women recited desperately needed homilies to justify the invasion of Iraq. In June, nominal sovereignty was handed over to a US-appointed Iraqi interim government, including six women cabinet ministers. They were not elected by Iraqi people.
Under Ayad Allawi's regime, "multinational forces" remain immune from legal redress, rarely accountable for crimes committed against Iraqis. The gap between women members of Allawi's regime and the majority of Iraqi women is widening by the day. While cabinet ministers and the US-UK embassies are cocooned inside the fortified green zone, Iraqis are denied the basic right of walking safely in their own streets. Right of road is for US tanks labelled: "If you pass the convoy you will be killed."
Lack of security and fear of kidnapping make Iraqi women prisoners in their own homes. They witness the looting of their country by Halliburton, Bechtel, US NGOs, missionaries, mercenaries and local subcontractors, while they are denied clean water and electricity. In the land of oil, they have to queue five hours a day to get kerosene or petrol. Acute malnutrition has doubled among children. Unemployment at 70% is exacerbating poverty, prostitution, backstreet abortion and honour killing. Corruption and nepotism are rampant in the interim government. Al-Naqib, minister of interior admitted that he had appointed 49 of his relatives to high-ranking jobs, but only because they were qualified.
The killing of academics, journalists and scientists has not spared women: Liqa Abdul Razaq, a newsreader at al-Sharqiyya TV, was shot with her two-month-old baby. Layla al-Saad, dean of law at Mosul University was slaughtered in her house.
The silence of the "feminists" of Allawi's regime is deafening. The suffering of their sisters in cities showered with napalm, phosphorus and cluster bombs by US jet fighters, the death of about 100,000 Iraqi civilians, half of them women and children, is met with rhetoric about training for democracy.
Tony Blair, acknowledged yesterday in Baghdad that violence would continue both before and after the January 30 elections, but added: "On the other hand we will have a very clear expression of democratic will." Does he not know that "democracy" is what Iraqi women use nowadays to frighten their naughty children, by shouting: "Quiet, or I'll call democracy."
· Haifa Zangana is an Iraqi-born novelist and former prisoner of the Saddam regime

Källa:          Haifa Zangana, Guardian  22 dec 2004



Afghan | Kurderna o oljan 2003 | Lawrence of Arabia